A logo is a graphic symbol that stands for a brand, a company, or an organization. If you are running a T-Shirt brand and looking for a brand new logo, you can read this article. It will simply show you how to create a good T-shirt logo with a free popular logo designer – DesignEvo Logo Maker. You will find how interesting and easy to design a professional T-Shirt logo by yourself with this software. Therefore, you don't need to ask designers to work it out for you with relatively more time-consuming and money costs. 
DesignEvo Logo Maker is a web-based free logo design and editing application. It helps people to create unique logos with ease of use. DesignEvo provides a great selection of pre-made logo templates for you to edit directly. The total number reaches over 10,000. All templates are well designed with delicate graphics, texts, colors, and proper layouts. This is quite friendly to you especially if you know nothing about drawing or graphic design. DesignEvo will inspire your passion for creation. 
DesignEvo Logo Maker also offers millions of icons and 100+ stylish fonts. You are free to add any icon to the logo template and add text with beautiful fonts. They can bring the original logo template to the next level. DesignEvo is full of combustibility that allows you to change and edit nearly everything in the logo. You can adjust the size, color, and position of each text, icon, and shape. You can also change the background color. All editing can be done with simple drags and clicks within very few minutes. 
Below are simple steps to follow to design a good T-Shirt logo with DesignEvo Logo Maker. 
Step One – Sign up for an account and logo on DesignEvo's website. 
Step Two – Click "Make a Free Logo".
Step Three – Type in "t shirt" to search for pre-made T-Shirt logo templates. DesignEvo will instantly present beautiful t-T-Shirt logo templates for you to choose from.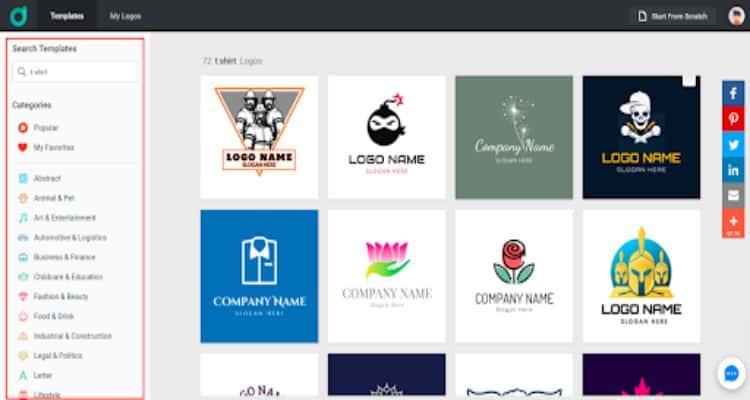 Step Four – Select a template that attracts you most, and click "Customize" to enter the editing interface. You can notice all editing tools in the left part of the interface. There you can add texts, icons, shapes, and backgrounds. For example, I change the original white background into the gradient orange. Moreover, you can choose any component of the logo, and adjust its properties.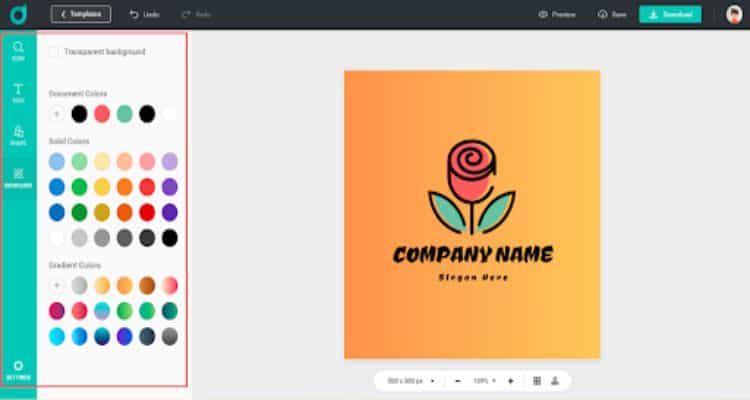 Step Five – Preview and download the logo. When everything is done, click the "Preview" button to take a look at whether the logo will look great on practical stuff such as T-Shirt, wall, notebook, and business card. If the preview effect does not satisfy you, you can get back to make related modifications. When the logo gets a final good look, download it and put it into practical use. 
Creating a T-Shirt logo with DesignEvo is really interesting and easy. It will bring you a terrific logo-making experience. If you need logos for other industries or brands, DesignEvo will also meet your needs well. Just take it a try for a great logo you want with this free software.