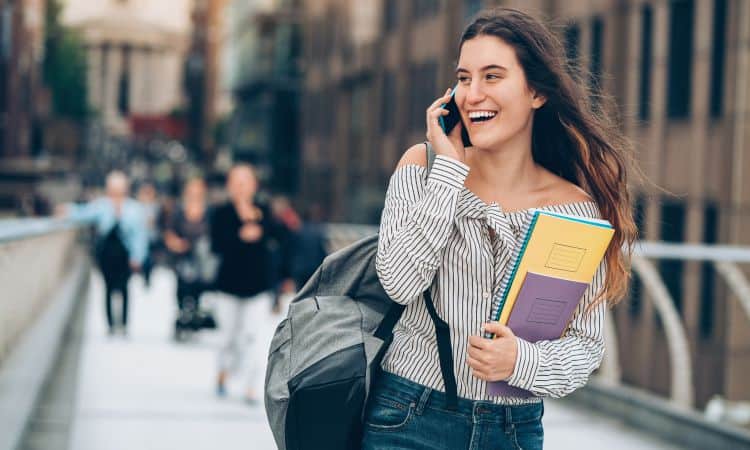 To begin your search for student-oriented communities, key in the name of your college or university to receive results near your campus. Select the College filter and search by location, zip code, or neighborhood if you're not sure what college you'll be attending. Once you've discovered your dream location, refine your search by the number of bedrooms and baths, amenities, and neighborhood features, all while staying within your budget. Each listing includes helpful information like property descriptions, images, pricing, and contact information so you can contact property managers to schedule a tour or begin an application.
Find a roommate
Many people rent in their own names and then look for a roommate to share their space with in order to save money. For students who are looking for a place to live, finding a roommate who already has a place to live would be an option. The cost of living in certain college towns is higher than in others. Georgetown apartments, for example, are among the top ten most costly, so having a roommate might be a tremendous help. Choosing the proper roommate(s) is just as important as finding a place to live, and it may be just as difficult. Living with others necessitates a grasp of the financial, legal, and personal issues that may arise.
Sublet an apartment
When a renter sublets the property they are renting to another individual, it is known as subletting. When you sublet someone's residence, you pay the original lessee directly rather than the landlord. Subletting might be a good option for students. When it comes to income requirements, people who rent their properties are frequently more flexible than traditional landlords. Subleases are often shorter than a year, so they may be more convenient throughout the school year. If you go this way, make sure that both you and the original lessee follow the terms of the lease. Subletting is prohibited by some landlords. If you rent the unit nonetheless and the landlord discovers it, you may be evicted immediately. Both you and the lessee will be protected if you create a subletting contract. If you are looking for apartments for long-term rent, consider starting your search early to avoid the rush of students looking for housing in the late summer. Late September or October might be a good time to start searching for available options.
Timing
The majority of college students begin looking for apartments for the autumn semester near the end of the summer. This could work in your favor if you're seeking it in the middle of the school year or far ahead of time. Attempt to break out from the summer search cycle. After living somewhere temporary for the first couple of months, look for apartments for rent in vancouver wa around late September or October.