Are you skilled at baking and passionate enough to want people to enjoy your delicacies? If yes, you may have considered looking for space and opening a bakery store. The passion exists, and the skills are there. The problem is physical bakery stores offer unique challenges, and renting a whole space for yourself can be expensive. Luckily, there is a solution to your problem. Open an online bakery store.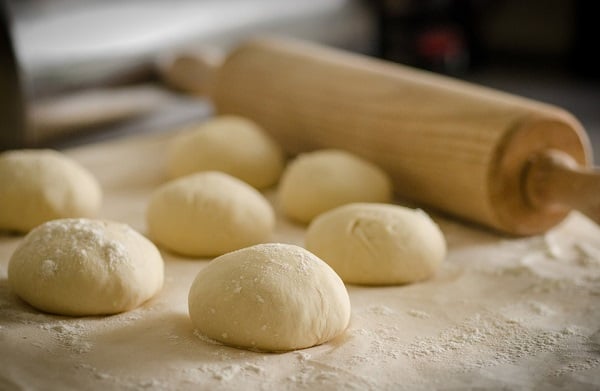 Image: https://pixabay.com/photos/dough-cook-recipe-italian-flour-943245/
With an increased tendency of shoppers to buy online and a hike in delivery services, putting your bakery store online is a cheaper and more current alternative. You get to practice your craft in baking while opening your store to more buyers. All you require is a plan, strategy and skill. Below we look at the steps you could take to start an online bakery store.
Define your Niche
Like any other business, the initial step to establishing a successful enterprise is through creating a niche. You need to figure out what will make you unique from other online bakers. You need to figure out your target audience, what products they like and what will make you stand out to prospective customers.
There are numerous services and goodies you could adapt to stand out. You could be a wedding cake bakery, a dessert house or a bread bakery. You could also offer prompt delivery services. Try to establish what distinct goods you can supply to your locality. If you are an already established business, try to figure a way of adapting to online selling.
Figure Out Logistics and Equipment
Before setting up shop, you need to find a way to bake and deliver your goods to the customer. You need to check that you have the required equipment to satisfy orders quick and on the same day. Lack of equipment could be costly and late deliveries could make the goods go bad due to short shelf life.
Considering commercial baking equipment and space is costly, you could consider gettingbakery space for rent. In such commercial spaces, you will find most of the commercial-grade equipment you need for production. They are also cheaper since you could opt to rent space for the specific hours you will be baking and save on owning the whole place.
Build an Online Presence
After having your basics ready, it is time to take the idea online. Via various online platforms, you could build a presence where many hungry customers can interact with your bakery. Generally, the first step would be to design a website, either a custom domain or web application. Make the interface user friendly and easy to use.
The buying process should be simple and smooth for your buyers. Your products should also be well described and represented with imagery. That way, the customer knows what they are ordering and will avoid any mix-up. You could also open up different accounts on social media platforms for your bakery where to display your products and contacts.
Register your Bakery Store
You need to make your business official before launching your site and social media platforms. Different local governments will require you to have various documentation before running the online bakery business. Some of the common requirements will be a certificate to prove your production and distribution capability. Others will include a food business license, distributors license and a health certificate. It is imperative to reach out to your local authorities and ensure you have all licenses and approvals.
Market your Business
Once your business is ready to run, you need to make your bakery known. Start with telling your friends about it and ask them to tell their friends. Tell them about your uniqueness and why you are the best choice for them. If you have customizable packages, let it be known. After establishing your name, embark on an advertising and marketing venture. You need to increase your online presence and garner a higher traffic flow. Adopt digital marketing techniques like the use of social media to showcase your services and products. Look for SEO experts to also help your website rank higher in search engines.
When starting an online bakery store, your priority should be creating a user-friendly website. It applies to both new and existing bakeries. Make the ordering and payment easier to make the delivery more effective. It would make your clients satisfied and will promote growth.