Can a Military Office perform the job of PRINCE 2 Project Management?
Project Management certification (Prince2) is specially designed for project management professionals (PMP) who want to excel in their field for getting a higher position. Companies are seeking employees to have more efficiency and tighter monitoring of IT projects.
The project management should be organized, methodological, good at tracking all the ongoing work, confident about completing the work on deadline, and should be courageous enough to take responsibility. If you think you are capable of dealing with all these skill sets, project management is a perfect match for you.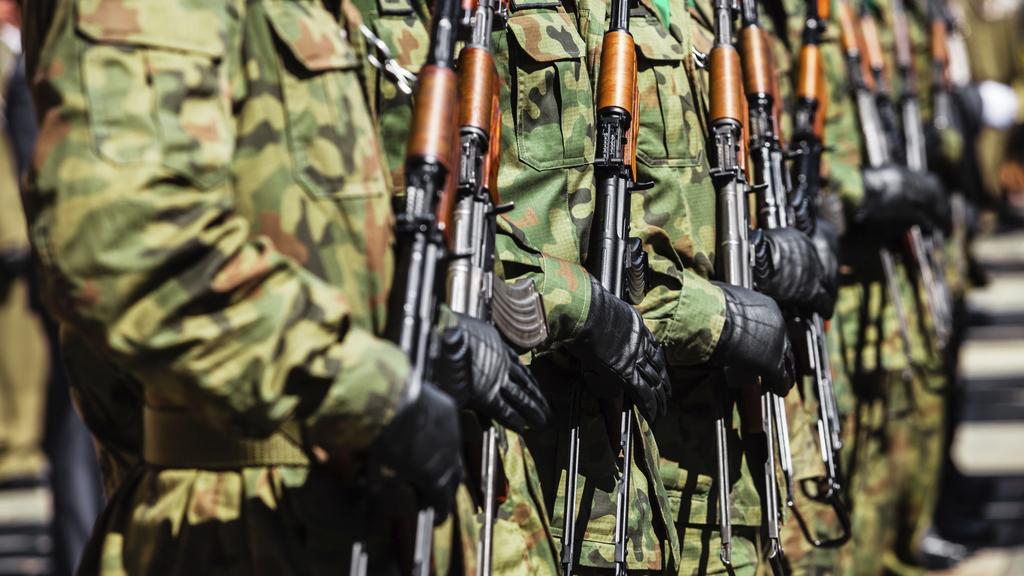 Which Project management training course is best?
Today in the world of business where productivity and growth are a major success, industries and companies are looking forward to hiring professionals that can manage and run a successful project.
Most of the members of an organization are involved in project-related activities where it becomes important for them to acquire project management skills. A particular project management course helps the manager to acquire the skills, set goals, and abilities to handle and manage the work confidently.
Now, here talking about the PRINCE2 project management certification course, it has a lot more to do with the professionals. Let's see all the detailed information about PRINCE2 project management.
The project management course always prepares an individual to work on the strategy of the project to make it successful and take decisions for any defect or issue immediately.
There are various project management courses such as PRINCE2, PMP, Agile, Scrum, and many more. Selecting one of them is difficult because every course has its specialty. Choosing PRINCE2 or PMP is always a better option it goes with all the sectors and industries.
Can a Military officer join project management?
We have numerous examples of many Military officers who became the project management professional after they retired from the Military Air Force. So, the answer to your question of can a military officer become a project management professional is YES, they can.
The Military officer should have the potential to identify their interest and talent so that they can work with success in whichever field they go after their retirement. Finding an interest in individual work is essential.
The officer must have worked in areas that are connected to hazardous materials. When the two years of retirement are left, the officer should start planning about the job they want to have. Many officers enter the sports academy, some for the national service program, some for the program resettlement organizations, and some for the project management organizations for a job after retirement.
It is very crucial to select a job and take a job further. Once you have entered the job, you cannot go back. So, think a hundred times before saying yes to the job you will be doing after your retirement. No doubt, if you don't feel about the area you are working into is the right place for you, then you can easily switch your job.
Pique your interest and do some research to get some ideas on the working area and measure your ability and strength as well. If you feel that working on various projects, meeting lots of people, achieving a lot to get more interest then project management is the right place for you.
What does Project Management PRINCE2 involve?
PRINCE2 helps managers of the organization to focus and control the project till the end. This focus means the project is planned and every stage is structured and if needed all the loose ends are detected and tied up with the best conclusion.
Project IN Controlled Environment is referred to as PRINCE2. This project management certificate is most widely accepted, practiced, and used by over 150 countries. PRINCE2 framework is very famous that sets certain must-have things in a project. The framework for the project must have:
An organized and controlled start
An organized and Controlled middle planning of the project
An organized and Controlled end of the project.
Now, giving answers to all your questions of Why is it so popular? Is this project management certification course applying to the employee of any field? What all are the scopes to get this certification course? Let's dig into each information to have a detailed clear idea about it.
Scopes of PRINCE2 Project Management Certification:
As per the project of today, many individuals are involved as a team to work on the given project. It may include the customer, one or more suppliers, and several users. In project management, the real meaning of scope is achieving the project and how to do it.
PRINCE2 provides a common language to all interested users for a better understanding of the project. It generally involves contracts and contracts management. PRINCE2 methods recognize certain needs in the project and take control to succeed in a contractual framework.
PRINCE2 Certification requirements:
There are many certain levels of PRINCE2 certification available and are generally applicable to the people who manage the projects. If you get the PRINCE2 certified, then you have,
It gives depth to understand the methods to work effectively on the assigned project.
It gives a basic idea about understanding and methodologies of PRINCE2 project management.
Doing the PRINCE2 certification course at the foundation level does not require any pre-conditions. You only need to have the basic knowledge of managing the projects mandatorily.
Now, if you are a senior manager, then you can go for the PRINCE2 Practitioner level certification as it is for seniors. Through this certification, you can get many additional pieces of knowledge then you gained through the foundation level PRINCE2 certification course. The basic benefits involve:
You can customize and can set your principles to suit the requirements of your project.
You can set and can manage the project by the use of PRINCE2 methodologies.
For clearing the PRINCE2 Practitioner level certification exam, the candidate should have
PRINCE2 Foundation level certificate
PMP or CAMP certificate
IPMA
So, based on these criteria, you can go for the PRINCE2 certificate.
Thus, PRINCE2 certification can transform a military officer into a civilian project manager.