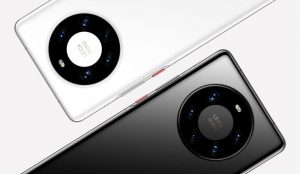 It has become known that the rating of smartphones with the world's best camera is headed by the new Huawei. We are talking about Huawei Mate 40 Pro+, which was tested by experts from the independent laboratory DxOMark. 
This flagship model scored 139 points. However, for video capabilities, Huawei only received 105, which gave 128 points as an overall result, while its main competitors, Xiaomi Mi 10 Pro and Oppo Find X2 Pro score 124 points each.
There are three Mate 40s in the Huawei list: the "regular", Pro and Pro+, which is especially curious, equipped with five rear cameras, including two telephoto modules (giving triple and ten times optical zoom). DxOMark experts list a lot more of its pros than cons of the Mate 40 Pro + camera. For example, they praise the camera for its wide dynamic range in all shooting conditions, good color, and white balance when shooting on the street and indoors, excellent detail, fast and stable autofocus in most shooting conditions, good detail, and low noise when shooting with the ultra-wide-angle camera.
Now about the disadvantages. There are various artifacts when shooting, shallow depth of field, periodic failures when focusing on objects in the foreground. The picture from the preview is often very different from the finished picture, there are also differences in sharpness between video frames, especially in low light.
But the main thing about Mate 40 Pro + that it is almost impossible to find even in China. So let's have a look at its brother, Mate 40 Pro, which is easier to get and not worse to use. It is notable not only for the fresh hardware platform but also for the quad-camera with a brand new "cine module", a huge screen (6.76 inches) with a refresh rate of 90 Hz, a dual front camera, once again redesigned back and the return of the physical volume control key and stereo speakers.
The black ring, in which numerous cameras are placed on the back panel, the creators compare to the first-ever photo of a black hole in the galaxy, Messier 87. A pretty interesting solution. 
Now about a look: silver back panel with a delicate Huawei logo at the bottom, a huge curved display, aluminum frame, the thickness of which is hidden due to the curves both on the front and back, tempered glass on both sides of the gadget, front camera, inscribed in the "window". Huawei Mate 40 Pro looks and feels expensive and cool.
And this is the largest smartphone in the Huawei family, surpassing the dimensions and the P40 Pro+: 162.9 × 75.5 × 9.1 mm. All thanks to a 6.76-inch display (in comparison, the Mate 30 Pro got a 6.53-inch screen). So despite the very thin frame, the gadget hardly fits in any other pocket, and you can use it with only two hands. But it is definitely worth it.