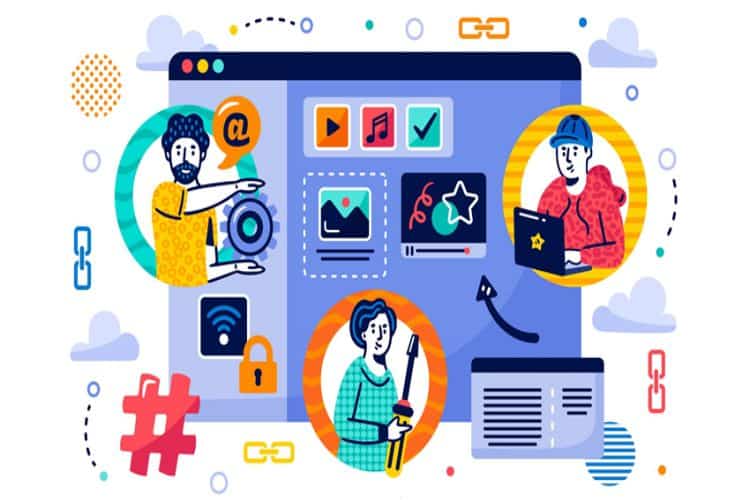 There's a lot of low-quality content out on the internet, unfortunately, and that's why it's so important to conduct your research through a trusted content curation website. That way, you'll be able to get only the best sources for your needs.
In addition to this, content curation sites make the searching process a ton easier as they allow you to narrow down your search much more than traditional search engines like Google.
We've compiled a list of the highest-rated content curation sites that you should be used for any marketing or research for 2022.
Flipboard
Flipboard is a fantastic site that allows you to preview magazines from a variety of sources while staying on their website. A good example of an article preview on Flipboard can be found here.
You can also easily publish your own articles on Flipboard to increase your visibility and grow your own marketing. 
Pocket
If you find something online that you'd like to read, share, watch, or view later, then Pocket is the content curation site for you. Pocket will organize all the content you would like to view later and help you get into a good habit of saving useful information.
Pocket also works across all devices, so you won't need to worry about taking in your information from one device.
Elink
If you have a vast collection of website bookmarks, then Pocket probably won't fill your organizational needs. Fortunately, Elink.io has developed the solution for this problem. Using their services, you'll be able to create folders, tags, and filters for your website bookmarks.
More than this, you can make a collection of websites and put them on your very own Elink.io website. With over 30 templates to use, you can share numerous links at once in a very efficient way.
Twitter Lists
Think content curation, but designed specifically for helping you organize your Twitter feed! Many people have one Twitter account that they follow accounts from a variety of categories on. The result of this is a Twitter feed with a jumble of posts on every topic you're interested in.
This could be good for a lot of people, but if you're like me, you want to only look at posts of a specific type at any given time. With Twitter Lists, you can group who you follow into different feeds.
An example of how to use this would be creating a Twitter feed for your friends and families, and then another Twitter feed for your interests such as gaming or music.
There are so many excellent content curation websites out there, all with tools that will improve your marketing and web exploring. Flipboard is fantastic for sharing and finding articles, Pocket is good for saving content for later, Elink is designed for organizing your bookmarks, and Twitter Lists is a solution to jumbled Twitter feeds.
We hope you are able to use at least one of these content curation services, as they are extremely helpful and can be a real content marketing life changer!