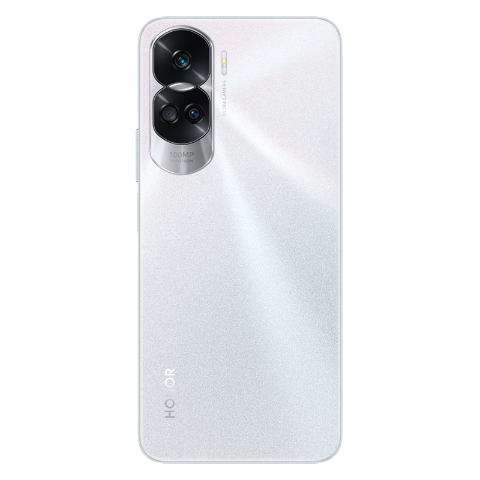 Surely you all know about the processor in your computer. A mobile phone is also a computer, although it is small and also has a processor. More precisely, we can refer to this computing unit as SoC.
The SoCs used in modern smartphones are very complex and cannot be directly compared with each other, for example, in terms of the number of processing cores, frequency, etc. For example, it is typical for Android mobile phones today to have 6 to 8 cores. solutions.
CPU
In the case of Android mobile phones, the most popular processor manufacturers are Qualcomm with Snapdragon processors being among the best.
Samsung also makes its own processors and calls them Exynos, using Snapdragons in their phones. Some Chinese brands also use powerful Kirin processors. Among other things, we can find the less used MediaTek.
Apple designs its very powerful and optimized processors for the iPhone, labeling them with an A and a number, such as the Apple A15.
Today's modern SoCs make extensive use of elements of so-called machine learning, which significantly speed up the processing of a number of demanding processes. Almost all processors for modern smartphones are built on ARM architecture.
RAM
An important part of every computer, and therefore a mobile phone, is the RAM, called RAM. Why is it so important? Because this is the space where both modules of the operating system run, as well as your applications.
The advantage of the best RAM is its high speed, which allows your phone to quickly respond to any of your actions. That's why having enough RAM is absolutely essential for your phone to run smoothly, especially if you like to use a lot of demanding apps.
Today's Android smartphones mostly have at least 4 GB of RAM, it is much better to choose models with 6 and 8 GB of RAM. But the best Android smartphones already offer 12 GB of RAM.
The exception here is the iPhone with iOS, where thanks to software optimization for a smooth operation of the smartphone, it is enough to have less RAM, today 4 to 6 GB of RAM is standard. However, Apple does not officially specify this value.
Speakers
Now let's move on to something that is tangible for almost every user. These can be, for example, speakers that can be used both when viewing multimedia or playing music, and when making a phone call, for example, for loud listening.
The cheapest phones usually have a single mono speaker that won't be too high quality. However, more expensive models offer stereo speakers, where not only the speaker at the bottom of the device plays, but also the speaker located in the headphones. The best modern mobile phones can actually sound pretty decent like you can buy HONOR 90 Lite with quality and affordability.
Smartphone screen
The part of the phone that no user can miss is the display. It plays a key role, especially in touch phones, where it is not only a display but also the main control element. Modern displays in smartphones are mainly of the following types:
OLED (AMOLED) OLED displays, or AMOLED, are a special type of OLED display that you may encounter from some manufacturers and are the most advanced displays on offer today. This display does not use a backlight but highlights individual points, which provides very good blacks. On the other hand, there may be a problem with a shorter lifespan when the so-called display burns out over time.
Advantages
Perfect black and colors in general
high contrast
energy efficiency
Flaws
Higher price
Less service life
IPS
In the case of an IPS display, this is a technologically classic LCD panel. An IPS display can offer very good colors and viewing angles but uses classic backlighting. Therefore, black may appear greyer. These displays are used in cheaper smartphones today. However, unlike OLED technology, they do not have a backlight or burn-in issues.
Advantages
Decent image quality
Viewing angles
Lower price
Flaws
Worse black colors
Diagonal and display resolution
However, it is not only the type of display used that is important, and its other parameters are also important. First of all, we will be interested in the size, that is, the diagonal, and at the same time the display resolution used. The most commonly used smartphone display sizes include:
4″ – 4.7″
5.5″ – 5.9″
6″ – 6.8″
Of course, you can meet other diagonals. We can say that diagonals up to 5 inches are one of the most compact phones to date. Phones up to 4 inches are practically not produced today. Many people may regret this, because the bigger the phone, the harder it is to hold, of course, it is not so easy to use it with one hand, and of course, you hardly feel it in your pocket.
On the other hand, large displays from 6 inches and above, in turn, offer you really enough space for viewing content. It is also better suited if you have poor eyesight.
Display resolution is also important. Image clarity is determined by the PPI value, that is, pixels per inch. Here, in general, we can say that resolutions above 320 PPI are usually quite enough. At the same time, many manufacturers go much further. So, image quality is not an issue today and typical resolutions are as follows:
Full HD (1080p)
QHD (1440p)
4K (2160p)
Conclusion
Choosing a smartphone can be a daunting task given the numerous parameters to consider. From the type of processor to the amount of RAM, the quality of the speakers to the type of display, every aspect of a smartphone is important.