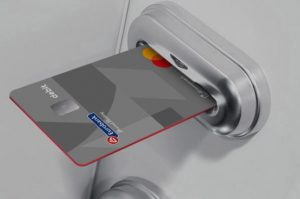 Being an EU citizen with an account in a London bank is almost a misfortune at the moment. Expats working outside of Britain are experiencing similar facts. After Brexit, Brits living in the EU got a notice that their London account will be closed. Sharon Clarke, a Briton who has been living in the Netherlands for the last 20 years and banks in London confirmed it.
This scenario has happened to everyone after Brexit came into effect. Banks now have to pay a higher fee than before for every EU transaction they make as per the rules and regulations of the separation. And if you are living outside of Britain, it is more than unfortunate. Even paying overseas in Euro is being blocked. In this moment of crisis and things never turn out like normal, there is one solution: a euro bank account with a debit card.
What do you mean by that?
It is a new generation of banking systems that provides you with your regular banking services and some more. There is no fixed amount of deposit to get an account. You can deposit how much you want. There is no limit to it. Who wouldn't want that? Say goodbye to all the days of banking paperwork for every single thing you want.
Benefits of having a euro bank account
The best thing about a euro bank account with a debit card is it can hold multiple currencies. So wherever you are in the EU, you get to play with your only debit card without being charged for the currency exchange. It is a big hassle for anyone to change their currency every time they want to make payment across borders. This process is already done by itself when you get a euro bank account.
Pay in many different ways
New generation payments like Apple pay, Google pay, Fitbit pay, Garmin pay, and others sometimes lack the services of traditional bank accounts. On the other hand, an old bank account often does not support these kinds of advanced payments. An advanced euro bank account from a fintech bank can make a marriage between the two. The debit card that comes with it makes it even simpler to pay or withdraw in multiple currencies.
EU or the UK is not an issue
Whether you are thinking of going for a vacation, moving to a new place in the EU, or even outside of it, a euro bank account has everything covered for you. As your debit card is compatible all around the world, you won't have to think about your money and expenses anywhere.
Moreover, you can transfer, receive, and withdraw money anywhere in the UK or EU free of cost. Sending money to worldwide destinations is cost-effective and instant. Overall, it is like a bank account for a global citizen who does not live by the borders and requires a global bank account with a debit card.